I am blessed to have a fantastic friend in Jess from
Oh My
. We get togther most weeks and are building a close relationship between ourselves and our whole families. Jess' is in many ways my opposite...she is bubbly and extroverted, a little bit messy and hugely fun. Despite being a mummy of four under four...and being exhausted most of the time Jess has a happy, joyful spirit.
Last week on Anzac Day our wonderful hubbies took most of our kids to the zoo for the day and Jess and I hung out watching Sense and Sensibility and The Office (Whaddaya mean? Of course they go together!!!), talking, eating and crafting. Our baby boys, three weeks apart in age, rumbled, laughed and generally looked incredibly cute.
Here is Jess busy on the sewing machine trialling a bootie pattern that she has since realised was flawed fom the outset and needs a major Jess revamp.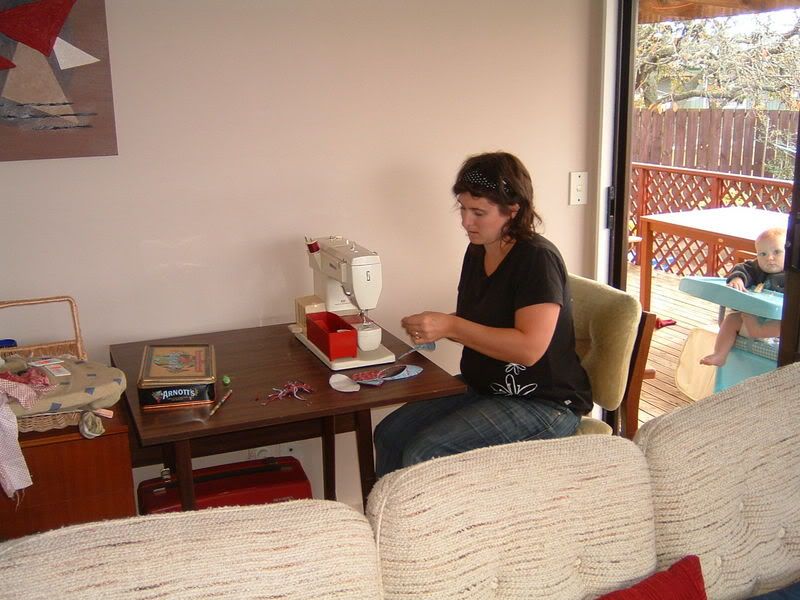 The coffee table...usually clear of clutter when the kids are all around.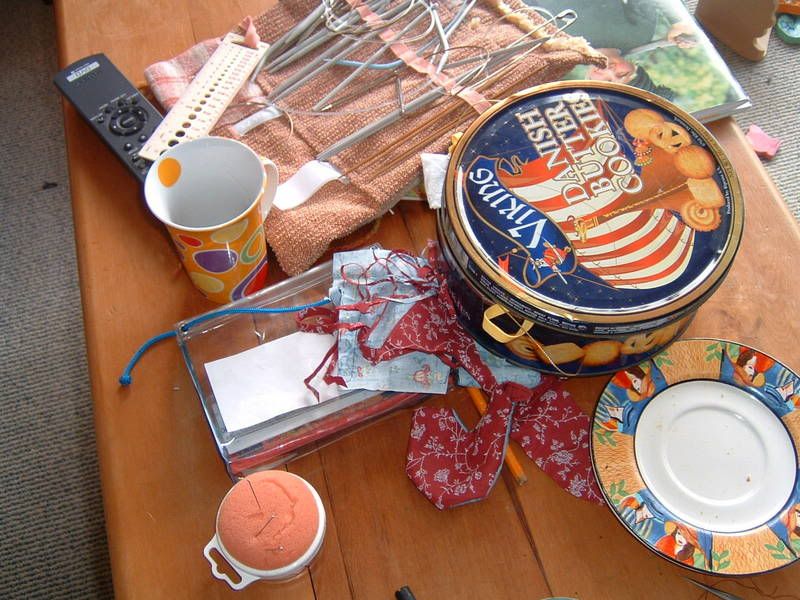 A cutesy elephant T that I appliqued...I
loves
it...and I am soooo not a pink girl!
Our beautiful babies...E and J