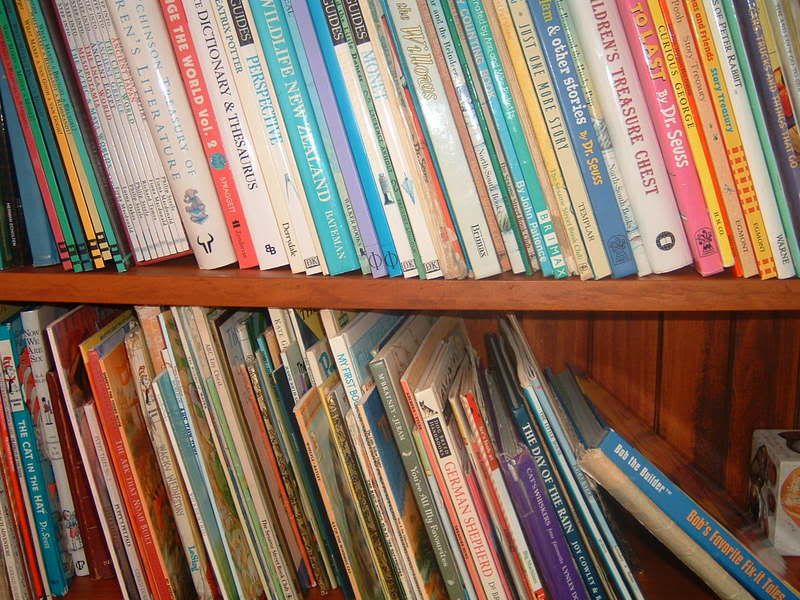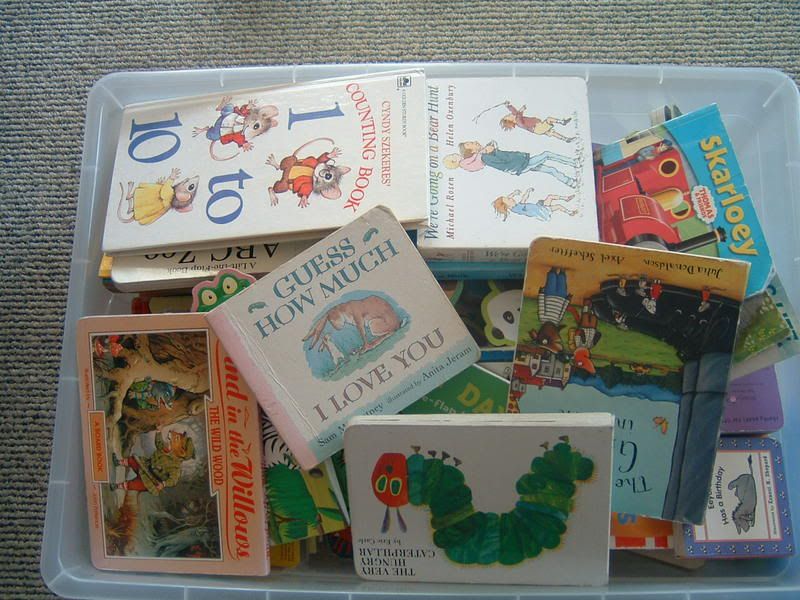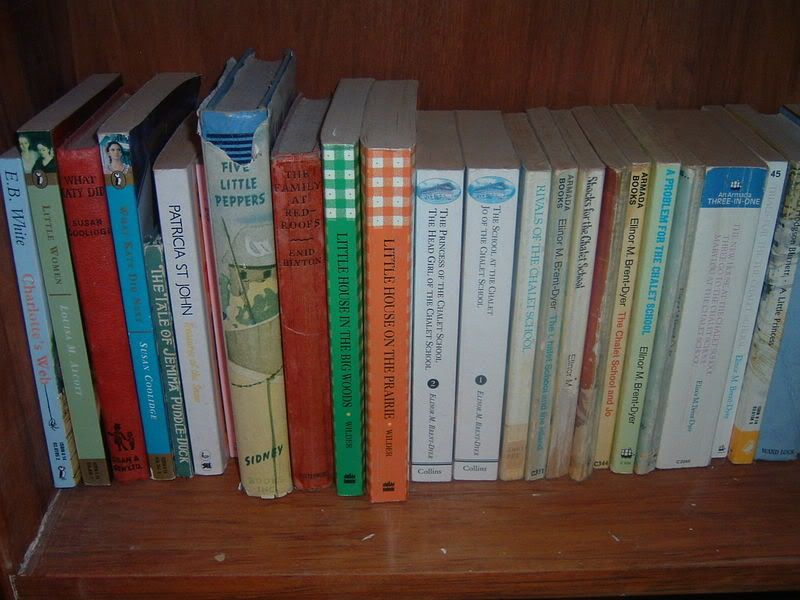 A good book is the best of friends, the same today and forever.

Martin Tupper
We do so love books in our household.
We have an ever increasing library...from Dr Seuss to Dickens; Beatrix Potter to Bill Bryson; L.M. Montgomery to Jane Austen and all manner of authors in between.
We REALLY love our children's book the most. We read a A LOT of books each day. it is lovely to snuggle on the couch together and read, listening to your 2 year old jump in with all of the dialogue to Where the Wild things Are, watching as the 5 year old reads Each Peach Pear Plum to his siblings, despeartely trying to keep bubba from chewing on the corners of all of the books left lying around while we grab more off the shelf!
I love this quote from The Reluctant Dragon by Kenneth Grahame:
..."But the Boy, when he wasn't helping his father, and often when he was as well, spent most of his time buried in books that he borrowed from the local gentry. His parents were very fond of him, and proud of him too. They knew that book learning came in useful at a pinch, so they let him read as much as he liked. Natural history and fairytales were what he liked mostly. And he would read them in a mixed-together sandwichy sort of way - which is really a rather sensible way of reading."
While I'm at it, here are a few more favourite quotes from children's books....I have many but I'll just give you a taste:
"But that was not all. Some of the cars were filled with all sorts of good things for boys ad girls to eat - big golden oranges, red-cheeked apples, bottles of creamy milk for thier breakfasts, fresh spinach for their dinners, peppermint drops and lollypops for after meal treats."
The Little Engine That Could -Watty Piper
"Peter gave himself up for lost, and shed big tears; but his sobs were overheard by some friendly sparrows, who flew to him in great excitement and implored him to exert himself."
The Tale of Peter rabbit - Beatrix Potter\
"Franklin's mother gave him a cold s
upper and a warm hug. Then she sent him off to bed."
Franklin in the Dark - Pauyline Bourgeois
""Real isn't how you are made," said the Skin Horse. "It is a thing that happens to you. When a child loves you for a long, long time, not just to play with, but really LOVES you, then you become Real."
"Does it hurt?" asked the Rabbit.
"Sometimes," said the Skin Horse, for he was always truthful. "When you are Real, you don't mind being hurt.""
The Velvetten Rabbit - Margery Williams
"Piglet sidled up to Pooh from behind.
"Nothing," said Piglet, taking Pooh's paw. "I just wanted to be sure of you."
Winnie the Pooh - A. A. Milne